WELCOME TO THE LAW OFFICE OF SIDNEY COLLIER, PLC
Knowledge * Service * Solutions



My goal at the Law Office of Sidney Collier, PLC is to offer exceptional client service to each and every one of my clients, find effective solutions to my clients' immigration concerns, and take the guesswork out of immigration procedures.
I have over ten years of immigration law experience representing employers of all sizes, employees, individuals and families. I understand the complexities of U.S. immigration law and the pressing nature of my clients' immigration problems. I work hard to find creative solutions with prompt, personalized attention.
I would welcome the opportunity to discuss your particular immigration needs.
Law Office of Sidney Collier, PLC * 27 Main Street, Suite 12, Montpelier, VT 05602
Phone: (802) 522.9901 * Fax: (802) 318.4299 * E-Mail:
scollier@collierimmigration.com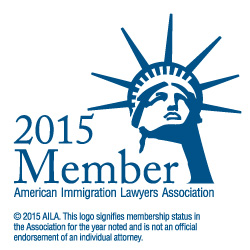 Disclaimer: The information available on this website is for general informational purposes only. Nothing on this site constitutes legal advice. For legal advice, you should consult an experienced attorney. I welcome your calls or e-mails to arrange a consultation but please do not disclose any confidential information until a conflict check has been conducted and an attorney-client relationship has been formed. Contacting this office or use of this website does not create any attorney-client relationship.